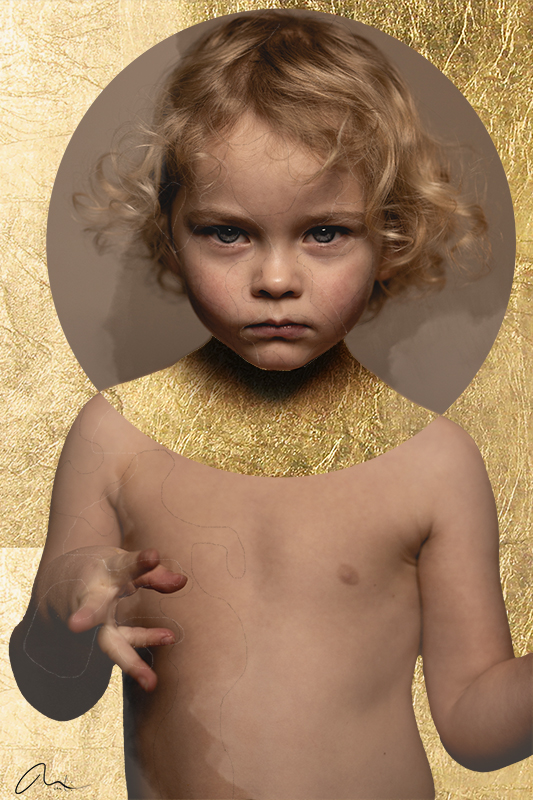 Follow on Instagram to get a glimpse into the studio and behind-the-scenes footage. Stay up-to-date with the latest endeavors and upcoming releases.
Another example
Original
150 x 100 cm
Acrylic paint, ink, charcoal, Giclée Photo on fine art paper, Gold leaf, resin
Don't mess with her spirit. It's strong. She was raised well and she will eat you alive.