Jolanda Marti
CONTEMPORARY ARTIST 
signature photography, acrylic paint,
ink, charcoal and Gold leaf in resin.
Philosophy

"I make contemporary works where I combine my portrait photography layered with gold leaves, acrylics, charcoal, and ink submerged in layers of resin. The concepts of digital image editing, layering techniques, and vector lines inspired me to apply these to physical materials to create my works. Giving my innermost thoughts and feelings a physical, tangible form.
I sometimes feel like if I had lived in the 1600's I probably would have ended burning at the stake. I feel very connected and comfortable with my instincts, the nature around me, and the feminine and masculine powers within me. I found that people find that either threatening or inspiring.
I have always fought the reflex of making myself smaller than I am because people might feel threatened. Why are women programmed that way?  The notion that "stepping into your power" will lead you to being dismissed, is something that in embedded by the way our society interacts with girls and women. This is part of our collective generational trauma.
With my works, I'm acknowledging the struggles we get to endure and empower, inspire, heal, console, and celebrate the feminine spirit. My art may also simply be perceived as visually aesthetic works that are pleasing to the eye. You don't always have to be very philosophical about it.
Art can reach us on a subconscious level that defies explanation. That instant spontaneous first reaction is effortless and pure. There may be no logical reason or explanation when we feel a connection or drawn to a particular piece. Your interpretation and experience while viewing these works is always valid and meaningful to me"
-Jolanda Marti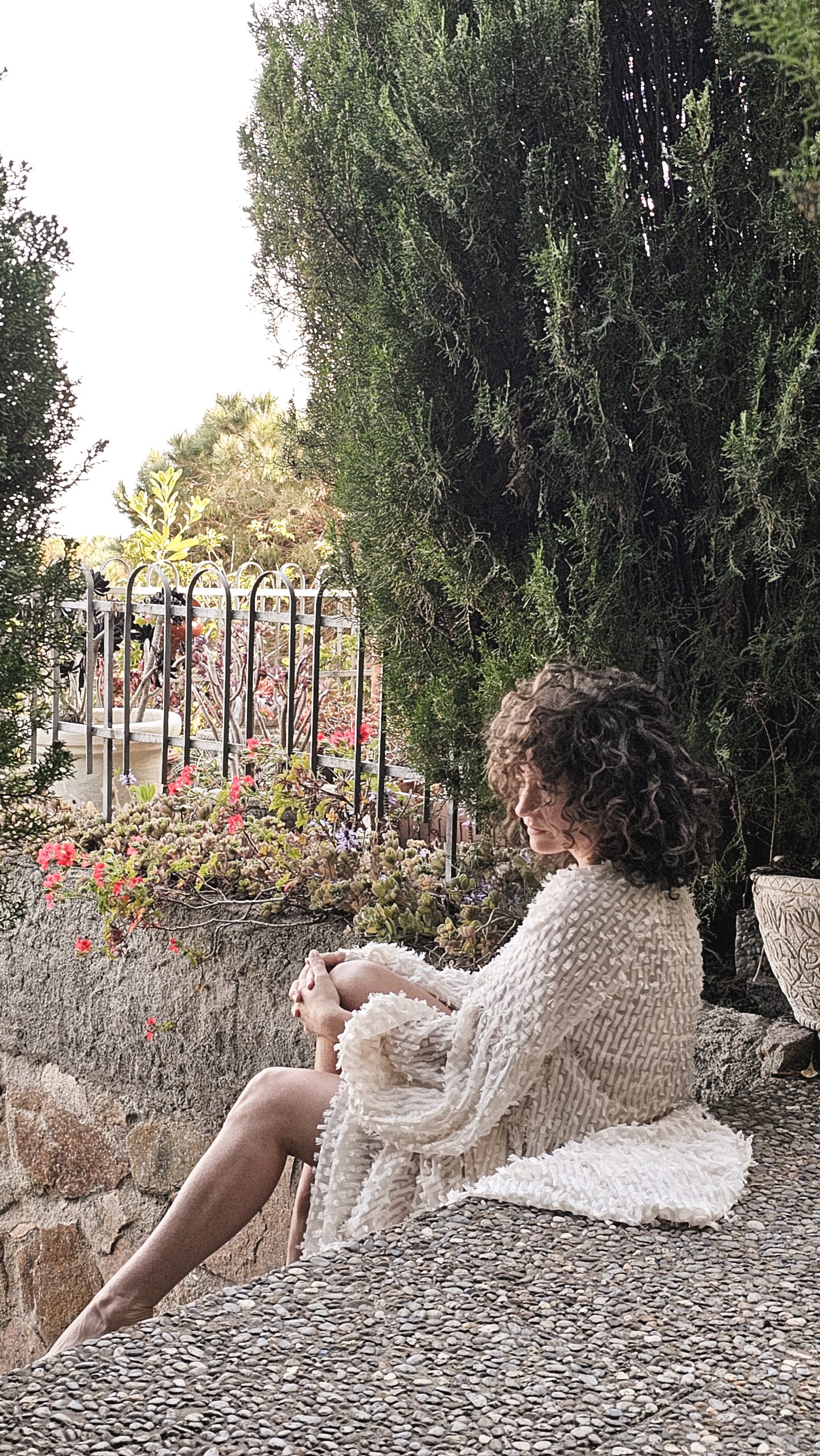 the journey
Jolanda Marti is a contemporary artist of Dutch-Spanish origin who resides in the vicinity of Amsterdam. Growing up in the Netherlands and having family in Catalonia, she mastered four languages in her childhood: Dutch, Catalan, English, and Spanish. As a creative neurodiverse child she was enrolled in art classes at the Artis ateliers to explore her artistic talents.
At the the age of 12 she started her creative education journey at the Media-College in Amsterdam. In 2001 she proceeded to study Audio-Visual media design. Simultaneously with the third year of that study she completed an orientation year at the Gerrit Rietveld art academy.
In 2009 Jolanda opened her own photo-studio to focus on developing her unique style of portraiture. Becoming a first-time mother in 2010 was a turning point for her art and creativity. She went on to have two more daughters in 2015 and 2017. Being a mother of three girls has had a profound impact on her art, resulting in an infusion of female power and strength. Seeking creative change, she closed her studio in 2015 and spent the following years working fulltime as a freelance documentary photographer, capturing real moments and connection through her lens.
The pandemic had a significant impact on her freedom and financial security. The lockdown period was a daunting experience. After it ended, her creative energy and motivation were completely exhausted. Despite being in a dark place, a small spark of inspiration still glowed within her. She found herself trying to ignite it. But she knew she needed to stay still and recharge first.
A surge of inspiration and the winds of change started blowing strong at the start of 2023. It was an irresistible force that she couldn't resist. After 1.5 years of incubation time, the spark of inspiration finaly ignited an unstoppable drive. The fog had lifted, and there was a newfound clarity. The urge to create never burned brighter.
Follow on Instagram to get a glimpse into the studio and behind-the-scenes footage. Stay up-to-date with the latest endeavors and upcoming releases.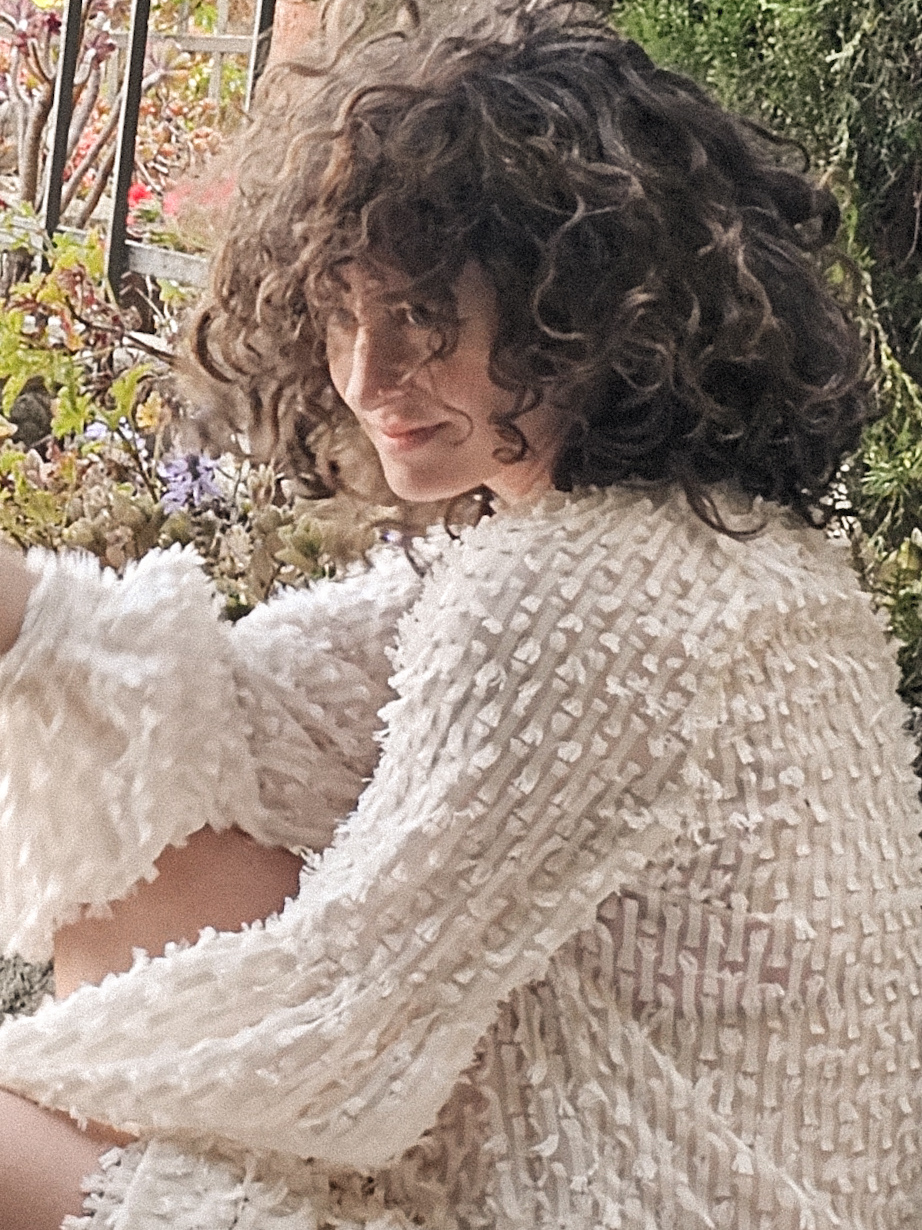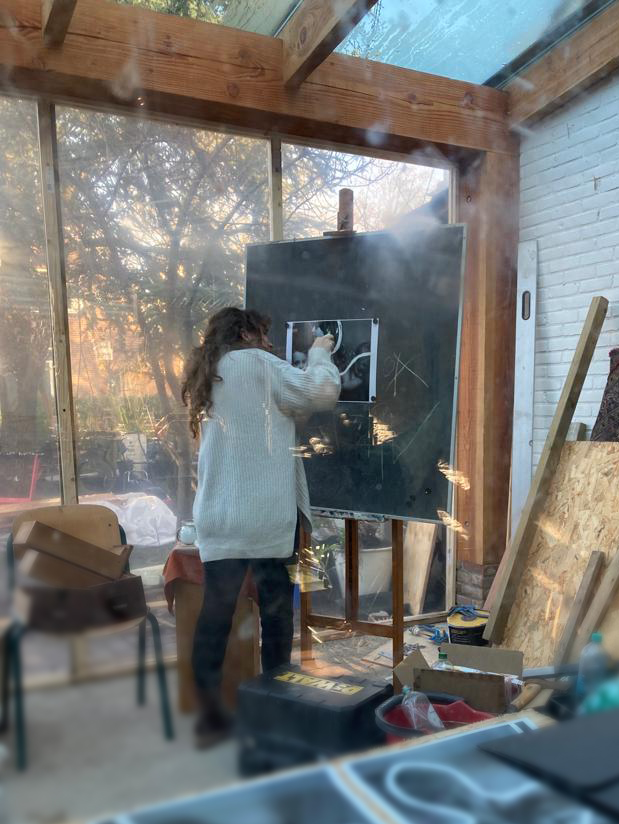 Works
With over a decade of experience in artistic photography, Jolanda incorporates her signature photography and with gold leaf, ink, charcoal, resin, and paint to create striking and unique works of art imbued with a captivating feminine energy in layered compositions.
These mixed media artworks are created by applying the techniques and concepts of digital image editing, layering, but are executed using physical materials. The result is a contemporary and unique aesthetic that blends the digital and physical worlds.
They possess a multi-dimensional quality that speaks to its depth, transparency and interweaving layers and vector-inspired lines. Light reflections beautifully highlight the intricacies of each piece while earthy hues and glistening golden details add to their allure.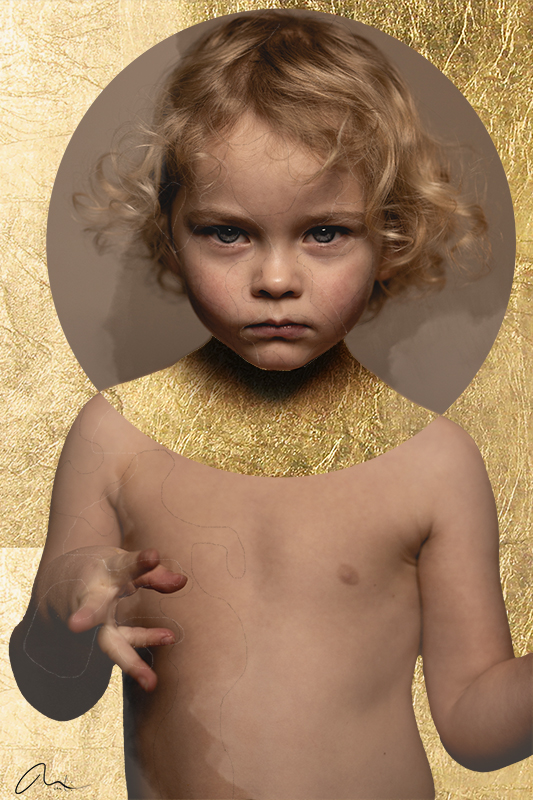 Explore
If possible, it's highly recommended to see and explore her artwork in person.
It is difficult to fully capture the essence of these artworks through photographs alone, as they do not convey the unique dimensions, reflections, and layers that make them so captivating in person.
To address this, a videographic is created for each piece to offer a more realistic and true-to-life 'online representation' that as accurately as possible conveys the beauty and complexity of the work.
If it's feasible, taking the time to view the artwork in real life is well worth the effort.
If a particular artwork catches your attention and resonates with you, feel free to reach out for further information or commissions.